Recipes of sweet gifts for Christmas and New Year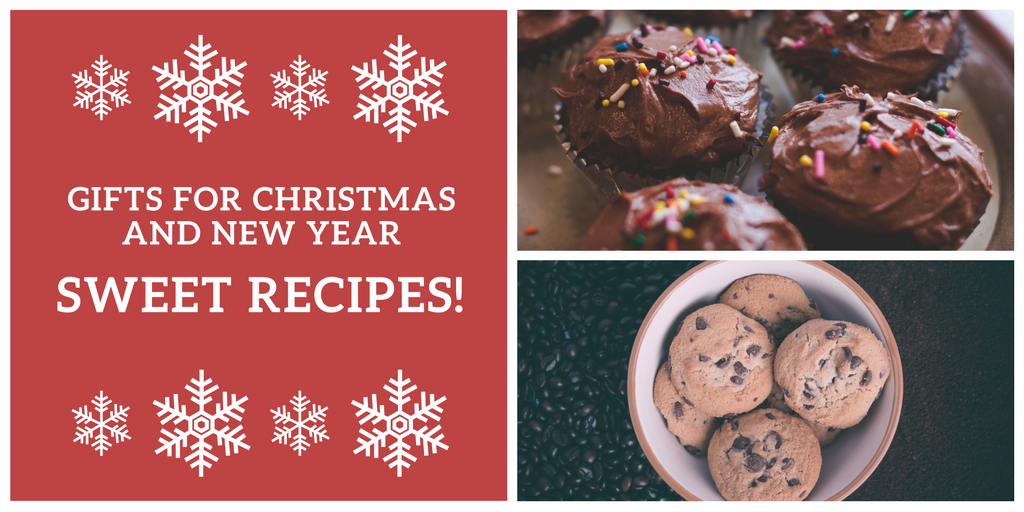 Home-made sweets and cookies will be a perfect Christmas and New Year gift for your friends, teachers, family and close people. GetssayEditor's team selected three delicious recipes: berry marshmallow, chocolate-ginger cookies and Chinese fortune cookies. By the way, you can compose those predictions on your own.
Chocolate-Ginger Cookies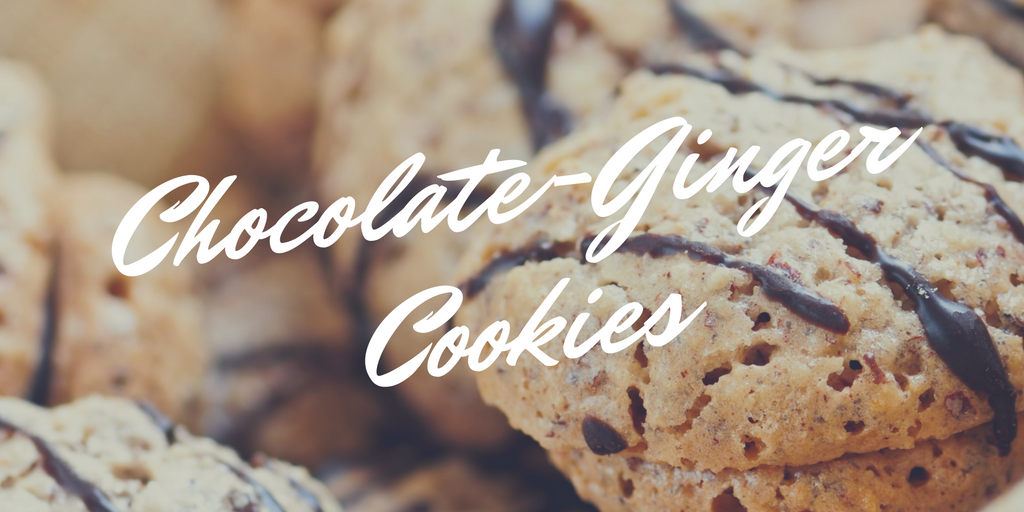 Ingredients:
3⅓ cups of flour;
½ cup of cocoa;
¾ cup of brown sugar;
¾ tsp of baking powder;
1 tablespoon of cinnamon;
1 tablespoon of milled ginger;
¾ teaspoon of milled cloves;
½ teaspoon of salt;
1 teaspoon of orange zest;
12 tablespoons of butter;
1 egg of a room temperature;
¾ cup buckwheat honey;
50 grams of dark chocolate;
¾ cup of dried cranberries (optional).
Directions
Heat the oven to 175 С. degrees and prepare a baking tray. Put all the dry ingredients, except chocolate and cranberries in a large bowl and mix it thoroughly. Then, add butter and using a hand mixer make a shortcrust pastry. In order to mix the butter with flour, you can squeeze the butter between your fingers. Then add the chocolate and stir the mix again.
In a separate bowl beat up eggs and honey, add the remaining ingredients and knead dough until smooth. Divide the dough into two parts and roll it out into thick layers (approximately 6 mm). Wrap it with cling film and put in the refrigerator for at least 15 minutes. If you have extra time, leave it for a couple of hours.
Then take one half of the dough, roll out the dough again to smooth all the bumps, and use molds to cut cookies. Put the cookies on a baking tray and place it into the oven for 8-10 minutes. Even if you think that the cookies are too soft and not ready yet, you should take it out after 8-10 minutes. So you'll have soft and very tasty chocolate ginger cookies!
You can change some ingredients and spices up to your taste, or add dried fruits or nuts. The only thing that should not be changed is ginger. For example, if you do not have milled cloves, you can use cardamom or add a little nutmeg.
Berry marshmallow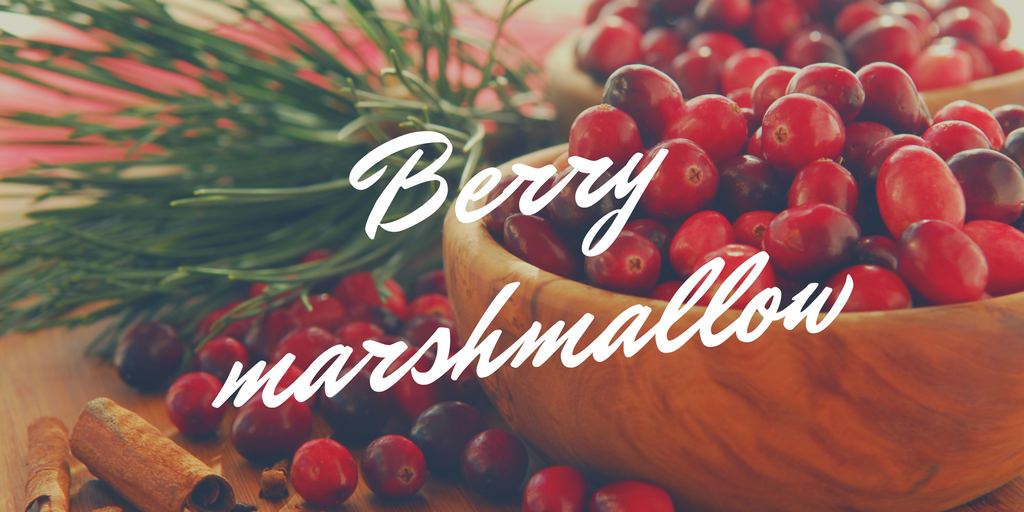 Homemade marshmallows are crumby and soothing. This recipe is so diversified – you can flavor your marshmallows with different fruits, extracts and cut it into different shapes.
Ingredients:
2 large apples;
80 g of cranberry or any other berries (frozen);
420 g of sugar;
1 egg white;
80 ml of water;
10 g of agar agar;
powdered sugar for decoration.
Directions
Cut apples into 4 pieces each, remove the core and bake at 160 degrees for about an hour. It is necessary to do it in order to evaporate the excess liquid and make an apple puree thick, otherwise marshmallows will need a lot of time to freeze up. Berries should be defrosted and drained off the excess water.
Cover agar-agar with water (80 ml). Baked apples and berries must be crushed into a puree and run through a sieve. To make marshmallows you will need 150 g of apple puree and 50 g of cranberry puree.
During cooking process, apple-cranberry mass will triple in volume, so I recommend choosing a big bowl. Put puree, 200 g of sugar, half of the egg white in a bowl and whip until smooth.
When agar agar increased in volume, put it into saucepan and set it on a small fire. As soon as it turns into a jelly, add sugar. Bring the mixture to a boil and cook during 5 minutes. Remove a saucepan from the heat when a marshmallow mixture becomes ropy.
Add into mashed puree sugar and remaining egg white. Whip again until it starts to increase in volume and becomes lighter. Then, gradually add agar agar syrup and continue whipping for 5-7 minutes (or until mixture is fluffy).
After that, put marshmallow mixture into a pastry bag and push it out by small portions on a prepared pan (for example, baking tray covered with baking paper). Let stand at room temperature for a day or put into refrigerator for at least 2 hours. Sift with powdered sugar over top. Your present is ready!
Note: Do not use unfrozen berries, because they contain too much water. Do not substitute agar agar with gelatin.
Chinese fortune cookies
Ingredients:
1 cup of flour;
¼ cup of rice flour;
2 teaspoons of starch;
½ teaspoon salt;
1 cup of sugar;
4 egg whites;
¼ cup + 2 tablespoons vegetable oil;
3 tablespoons of water;
1 tablespoon of vanilla or almond extract and a pinch of vanilla.
Directions
Preheat oven to 175 degrees C. Butter a cookie sheet.  In a large bowl, mix all dry ingredients. Slightly beat egg whites in a separate bowl.  Using your hands, make a hole in a flour and add vegetable or olive oil, water, and vanilla extract. Properly stir the mixture and add half of the egg whites. Make sure there is no lumps. The mixture should get thick and smooth.
Add the remaining egg whites into a bowl and beat up until it is smooth. It should look like a thick biscuit dough. If, suddenly, your dough turned out to be too thick (It depends on the size of eggs you used and flour), add some water or egg white.
Place teaspoonfuls of the batter with at least 7cm intervals between each other on the special cookie sheets. Use a spoon or a spreader to turn the batter into round shapes (like small pancakes). Make sure that your "pancakes" are as round as possible.
Set cookies into preheated for 8-10 minutes. Make sure that the edges are not too much dry, because you will not be able to form them later.  Do not make too many cookies at one time, because the batter should stay hot so you can form the cookie. If the batter is to cold, the cookie will break. Do not forget to put a note with prediction inside.
Also, do not make egg white too foamy, because the batter will increase in volume too much. The thickness of the cookie must be 2 mm.
You can divide the batter into several parts and add different food coloring, thus you will get multi-colored fortune cookies. If you want to keep it crispy, put it in a bag.
We hope that these recipes will give you a lot of inspiration for creating new masterpieces. But if you have some problems with imagination, do not hesitate to apply for the help to our professional editors and writers. We will help you to find your muse!