What to read during the winter holidays: 10 graphic novels
If you are tired of the noisy New Year's parties, and do not want to leave the house in your deserved day off, then this article is created for you. Editors from GetEssayEditor.com online editing service chose graphic novels for you, which will be interesting to read on a vacation.
1. "Seconds" by Bryan Lee O'Malley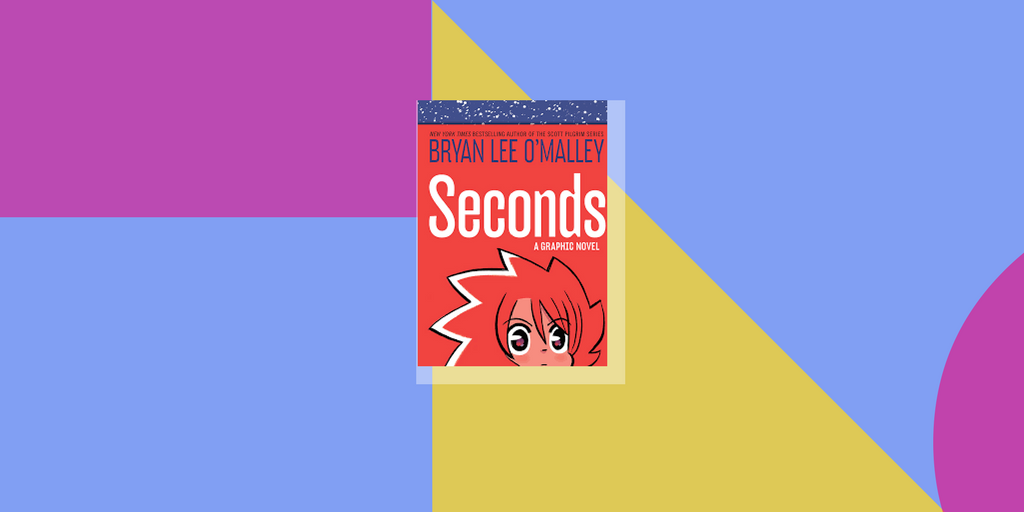 The main character of the novel is Katie – a pretty, young, talented and expert chef. Once, she opened a restaurant with her friends called "Seconds" where she works as a chef. But enough time has already passed and Katie decided to open her own restaurant. At the same time, she is trying to run the "Seconds", as well as to get relationship back on track in private life and not to go mad from exhaustion.
However, one day (a day full of misfortunes) Katie receives a mysterious sign, which radically changes her life.
This fascinating and funny graphic novel "Seconds" is about relationships between teenagers and search for the meaning of life. The author of "Seconds" - Bryan Lee O'Malley, has also written and published the Scott Pilgrim series.
2. "Patience" by Daniel Clowes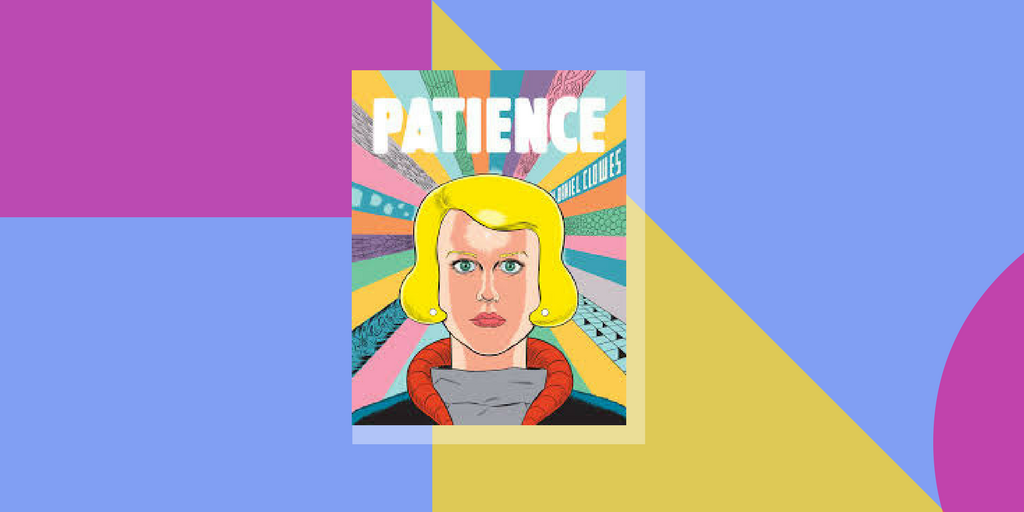 A young married couple, Jack and Patience, is absolutely happy, though very poor family that has a baby on the way. But one day, on Jack's way home from work, he finds his wife dead, and he is sent to prison, because he was the only suspected in this murder.
Years later, Jack is still very sad for his wife's death. He finds a way to travel back in time and gets a chance to find a killer of his lovely wife.
A plot is full intensity of emotions. It is a mixture of crime story and a fiction painted in acid-bright colors. By the way, this is the only one novel in our list that was written by an "Oscar" nominee (Daniel Close was nominated for the award in the category "Best Adapted Screenplay" for the film "Ghost World" in 2002).
3. "Over the Garden Wall" by Patrick McHale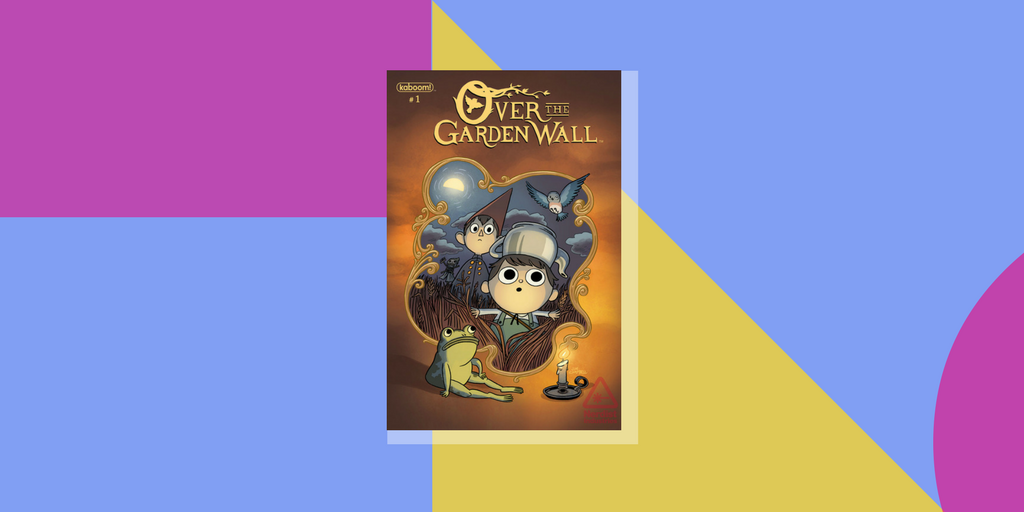 If you have not heard about the wonderful, funny and naive universe "Over the Garden Wall" yet, it's time to see it! These animated television miniseries written by Patrick McHale won the "Emmy" prize and became the most popular show of the Cartoon Network. And the comic deserves an Eisner Award.
The plot revolves around two half-brothers, Wirt and Greg, who got lost in a mysterious and strange forest. A little bird Beatrice and elderly Woodsman help them to find their way home.
Reading this story you will find touching and witty dialogues, simple life wisdoms and excellent jokes. "Over the Garden Wall" will be a perfect companion for a glass of mulled wine and tasty gingerbread. And at the end of the book, you will find notes and lyrics for songs that were sung by the main characters.
4. "Blacksad" by Juan Diaz Canales, Juanjo Guarnido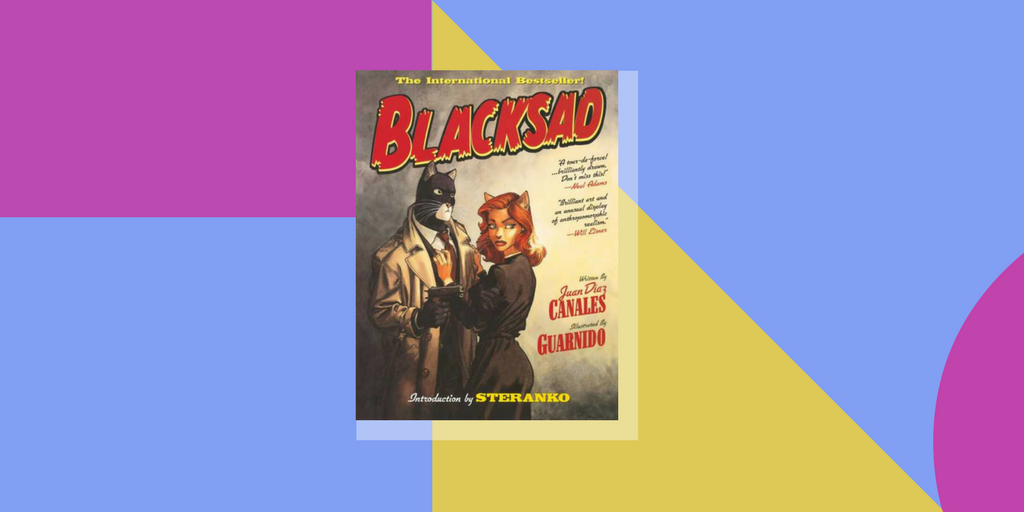 John Blacksad is a private investigator. He is an excellent detective, who can unravel the most complicated case and find the guilty. Blacksad loves women a lot. He also has a friend Smirnov, who is a Police commissioner.
The whole story could seem absolutely cut and dried, but for one nuance. John Blacksad is a black cat, and Smirnov is a brown German Shepherd. Classic detective acquires new features thanks to the main characters, at the same time it does not lose in the atmospheric and cynicism.
5. "Ocean of Love" by Wilfrid Lupano and Grégory Panaccione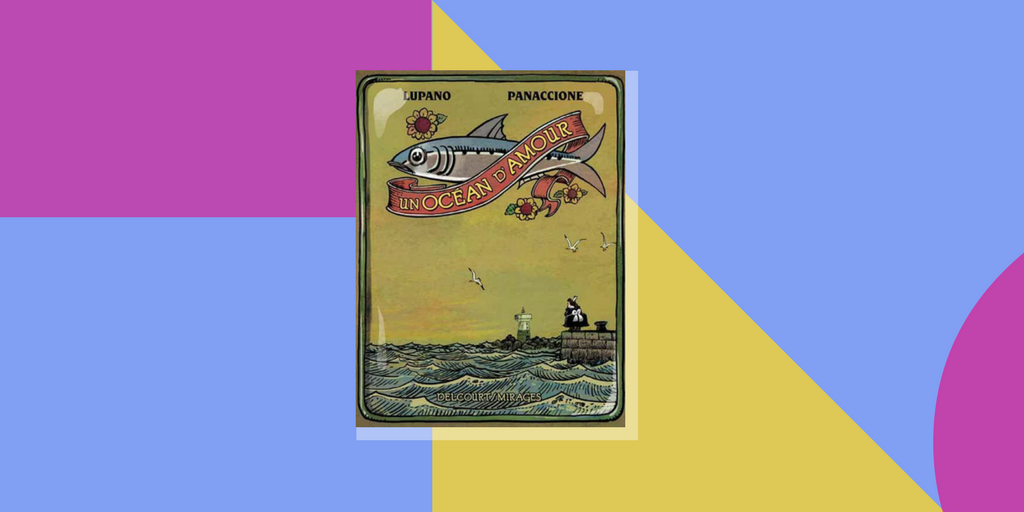 This amazing romantic story is about an elderly couple who became separated by some quirk of fate. Two lovers seek each other in different parts of the world. The story is told only in pictures, without any words. That is why the plot and jokes are understandable for readers of all ages and language groups. Isn't it metaphorical? Since the language of love can be understood without any words.
 The reader follows the main characters from a small French province to exciting Cuba, through the raging sea into the mid-ocean. All this for the sake of love.
6. "Don Quixote" by Flix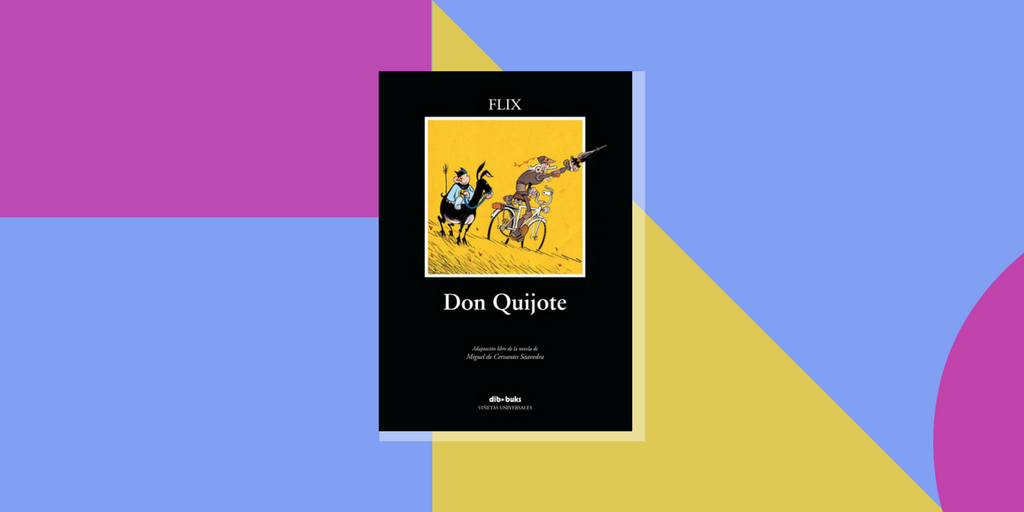 In this adaptation, windmills turn into the park of electrical generators, dodgy Hidalgo Don Quixote de la Mancha is a German retiree and a faithful armour-bearer Sancho Panza is depicted as a ridiculous and fat teenager who is a fan of Batman.
You don't need to be a fan of comics or Miguel de Cervantes in order to estimate this modern adaptation of the legendary story about Don Quixote. All you need to have is a sense of humor and be attentive to details which make this tragicomic story. German informal artist Flix, who created this story, also managed to add a real Dark Knights into the plot!
7. "Kinderland" by Mawil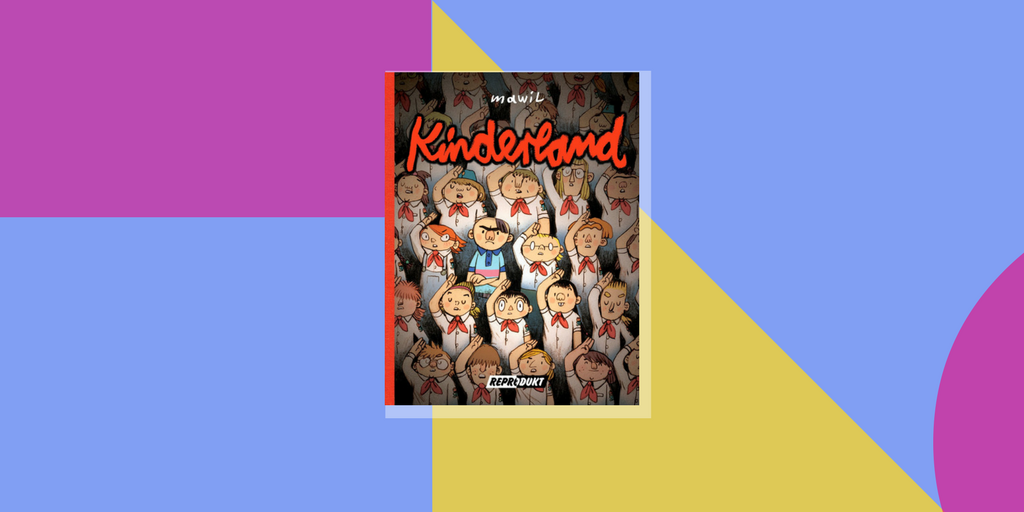 The "Kinderland" by Mawil is nostalgic, sometimes sad, and sometimes very funny story. This novel tells a story about a student Mirco Watzke, who suddenly became the enemy number one of the gang of thug students. Only a new mysterious studentcan help him, howeber it is not easy to find a contact with him. The main thing is that the action takes place in East Berlin before the fall of the wall.
The novel is based on the recollections of the author's parents, which he heard when he was a kid, gossips and rumors that were discussed by other guys in the courtyard. Readers will discover what was the destroyed Germany depicted by a simple student.
8. "The Umbrella Academy" by Gerard Way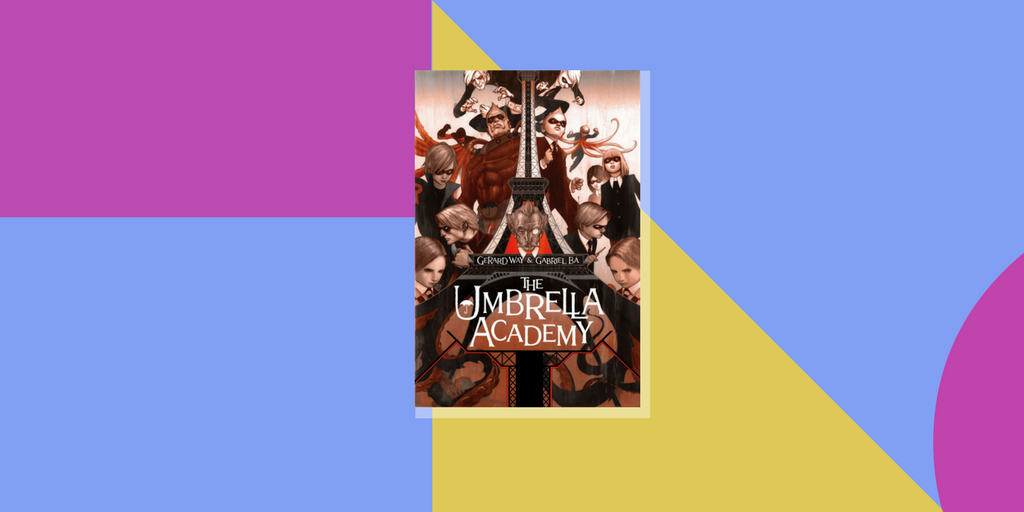 Only a few people know that the former lead singer of the band "My Chemical Romance" Gerard Way is also a talented writer of comics. Moreover, his comics are very atmospheric, gloomy, saturated with serious ideas, and his heroes are ordinary people, who are just a little bit more gifted than others.
"The Umbrella Academy" is a comic book which consists of two complete stories. One story is devoted to the alternative version of the events that describe the murder of the President John F. Kennedy (named "Dallas"). And the second one, "Apocalypse Suite" tells about the danger that may be caused by music in the whole world.
Perfect illustrations created by  Gabriel Bá and the mysterious plot written by Way are ideal for reading in a cold January evening, while listening to the songs of My Chemical Romance.
9. "The Collector" by Sergio Toppi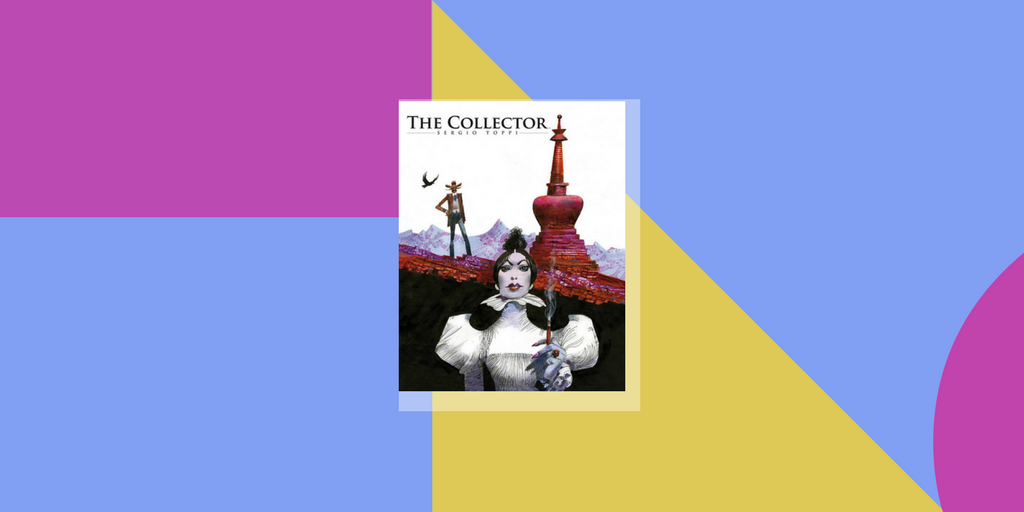 The story takes place in the second half of the XIX century. The mysterious and strange character called Collector travels around the world in search of ancient amulets. In this race for trophies he is not afraid of bullets, sickness, or magic, as well as a huge number of murders and other crimes.
A kind of mixture of Indiana Jones and the heroes of Westerns by Clint Eastwood: sarcastic, serious, successful lone hero will appeal to all fans of fierce male charisma. A journey through the most interesting and dangerous places on the planet will not leave anyone indifferent, who has ever step outside the passport control with a backpack.
10. "Three seconds" by Marc-Antoine Mathieu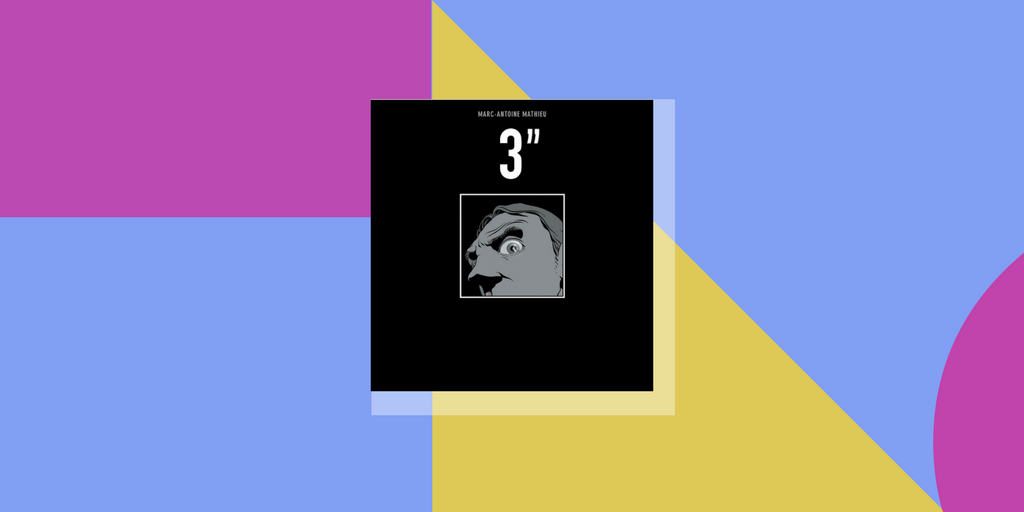 We could not but include this unique novel in the list of mandatory winter readings. Three seconds is a time needed for a revolver bullet to fly one kilometer. Three seconds is a time during which one can mention something special in a simple picture. "Three seconds" is a classic detective story, told without words, but with the help of recursion.
Illustration inside illustrations will help you find answers to questions that at first seem arduous, and the reflections in the mirrors, door and opened windows will become your best friends and helpers in solving complicated cases. What a perfect graphic puzzle!
Related posts: